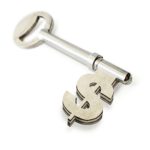 Hello Michael,
I hope you are doing well! I wanted to give you an update on my progress. I went up to Black Hawk and played for about 4 hours with a $200 buy-in. I ended up making $102 on top of the $200, which was awesome! I had a 4 point roll and I was able to stay in the game long enough to profit from a random roller who rolled a 7 point session.
I also wanted your opinion on regression betting. What do you think of it? I have played on the computer craps and it is working well. Anyway, tell me what you think about regression bets.
Sincerely
Jason R.
Hi Jason,
Good for you, great to lock in a win. I am guessing you were playing $5 units, so netting 20 units for your session is a very nice profit indeed. Also, playing for four hours speaks of the merits of P4K sustaining your bankroll. However, I caution you to be careful when playing that long. Don't forget to keep your sessions in a journal. It is very valuable to be able to look back and review winning sessions.
I am not too keen on place betting because of the house vig.
I do occasionally bet a six or an eight if the point is a sister number and when I see that the game is supporting rolls longer than probable. Remember, support for the bet is something you must determine, before going out there with place bets.
I do prefer to regress bets as it reduces the exposure to risk after the first win. I usually follow the 6/8 play that we went over during your lesson. With only one place bet 6 or 8, I suggest that your bet be comparable to the pass line bet. I recommend this play as designed for three wins and down. However, I will explain other options you may consider.
With a Pass Line bet on 6 or 8 and assuming a $5 line bet with double odds, you have a total investment of $15. The matching place bet would be $18.
After the first win on the place bet, regress to $12. You have a $9 profit no matter what happens from here. With the next win, it is your choice. 1. Press up one $6 unit and you now have an $18 place bet or parlay with $12 to make it a $24 bet.
This is the fun part of a game because once you have your money out of risk, you tap into
the energy to help make the best decisions. Since you show a small profit, options are many.
1.    Regression after the next win with either $18 or $24. You could drop back to $12 or $18.

2.    You could press both amount by $6 and not more than $12. At this point, always lock up some profit. Remember, you still have a line bet with odds that may lose without being paid. Proper money management is what allows for you to play four hours and catch a seven point run. You do not want to be in the hole too deep when you hit a nice hand.

3.    Once I have the original investment covered, it is follow the energy. You could move into press and take, press and take, or hit and run with a regression.

4.    When you set it up correctly, three wins will net a reasonable return, take the profit and take down the action. Wait for the next opportunity is my recommendation.

5.    I caution you about making continued place bets. That is to say, player to player.

6.    This is hard because what I am saying really depends on your metaphysical savvy, perception and being okay with not betting all the time. Being okay watching when someone hits five sixes and you are not out there.

7.    It takes practice and you should practice on paper, watching, not investing. Paper play gives you a history to look back on when you are at home reviewing how it all came down.

8.    Place betting means you must be on your toes at all time, play tight, and never get carried away with emotion chasing a loss.

9.    Your mantra… "I will never miss out". Trust in modest wins. In the long run, you will profit more with conservative play than chasing the monster roll.